SIMPLIFIED




PHYSIOLOGIC




CARDIAC




MONITORING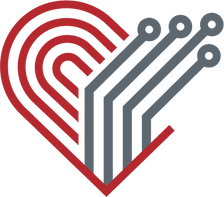 EMPOWERING
PROVIDERS
THROUGH
OPTIMIZED
WORKFLOW
Vendor agnostic consolidation of transmissions enables clinicians to perform a thorough Implantable Cardiovascular Monitor (ICM) assessment in seconds.
Store assessments in your EMR or in the cloud via our HIPAA compliant storage. Either way, your data is safe.
Owing to the current increased focus on quality and electronic reporting requirements, a Medicare compliant assessment is automatically created based on the clinician's interpretation of the transmission.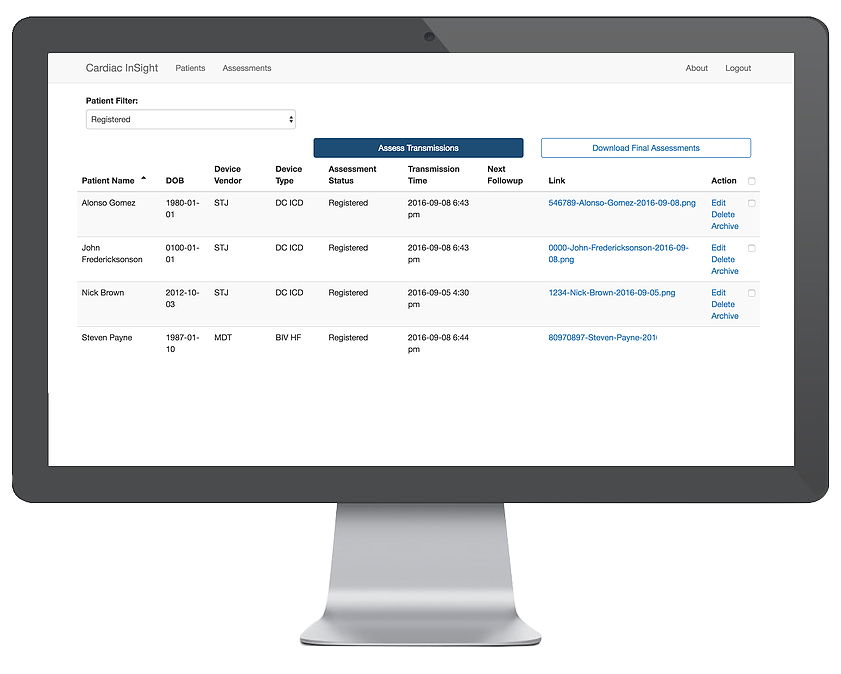 THE PROBLEM
Implantable medical devices such as pacemakers, implantable cardioverter defibrillators (ICD) and cardiac resynchronization therapy defibrillators (CRT-D), can provide daily measurements of several diagnostic parameters for possible evaluation of the Heart Failure (HF) status in patients. This data is often left unused or unaccessible to providers.

OUR VISION
Combining cardiac device HF diagnostics have been demonstrated to improve the identification of patients at a higher risk of subsequent heart failure hospitalizations. Our application streamlines the entire monitoring process. We have automated the collection, assessment and report creation for cardiac device based HF monitoring.

OUR TECHNOLOGY
A thorough knowledge of remote monitoring, in depth workflow analyses and utilizing the latest in web technologies helped shape our application to quickly, safely and repeatedly assess cardiac device diagnostics. It just works.
Please fill your contact details below: